Elevate Your Game Room Design: Luxury, Elegance, and Superior Craftsmanship
Whether you have a small room or a whole basement, use these ideas to achieve a fun gaming room for the whole family.
Designing the ultimate game room is every enthusiast's dream—a space that combines entertainment, style, and a touch of luxury. One brand that effortlessly blends elegance with superior craftsmanship is Nesso. With their exquisite games, including the Jack tic-tac-toe board, Sebastian backgammon set (available in small and large), Pietro poker case, and James chessboard and checker set, Nesso creates an unparalleled gaming experience using premium Italian calfskin leather.
In this blog post, we will explore how you can design an extraordinary game room in your home utilizing Nesso Brand products and elevate your gaming experience to new heights. Read on for fun game room ideas for your gaming space. With the premium games, you'll spend countless hours with your friends and the whole family.
Define the Theme and Layout of the Entire Room
Make your game room the focal point of the whole house with Nesso's board games and sets!
To begin, determine the theme and layout of your game room design. Whether it's a classic gentleman's den, a small game corner of your family room or a basement, ensure it aligns with your style. Consider factors such as the available space, lighting, seating options, and even the types of board games you like to play.
Thanks to their timeless design and premium materials, Nesso's board games and sets will seamlessly blend with any theme. They will compliment any space, whether you use bold colors or white walls.
Statement Piece: The James Chessboard and Checker Set
Instead load pinball machines and video game equipment, opt for a classic and intelligent board games like a chessboard.
No game room is complete without a stunning chess set, and the James Chessboard and Checker Set from Nesso truly stands out. Crafted with premium Italian calfskin leather, this set showcases meticulous attention to detail and superior craftsmanship.
The elegant chessboard boasts a combination of soft leather, contrasting shades, and a flawlessly crafted playing surface. To elevate its visual appeal, display this statement piece prominently in your game room on a table surrounded by a comfortable chair or two. Be sure to add some natural light to the space or generous overhead lighting for an enhanced gaming corner.
We love this game design because it will look good next to a variety of game room decor. Whether you have a stone fireplace, furniture pieces like industrial shelving units, or pool tables in the room, this James Chessboard will look beautiful and classy in any scenario.
Classic Fun for the Game Corner: The Jack Tic-Tac-Toe Board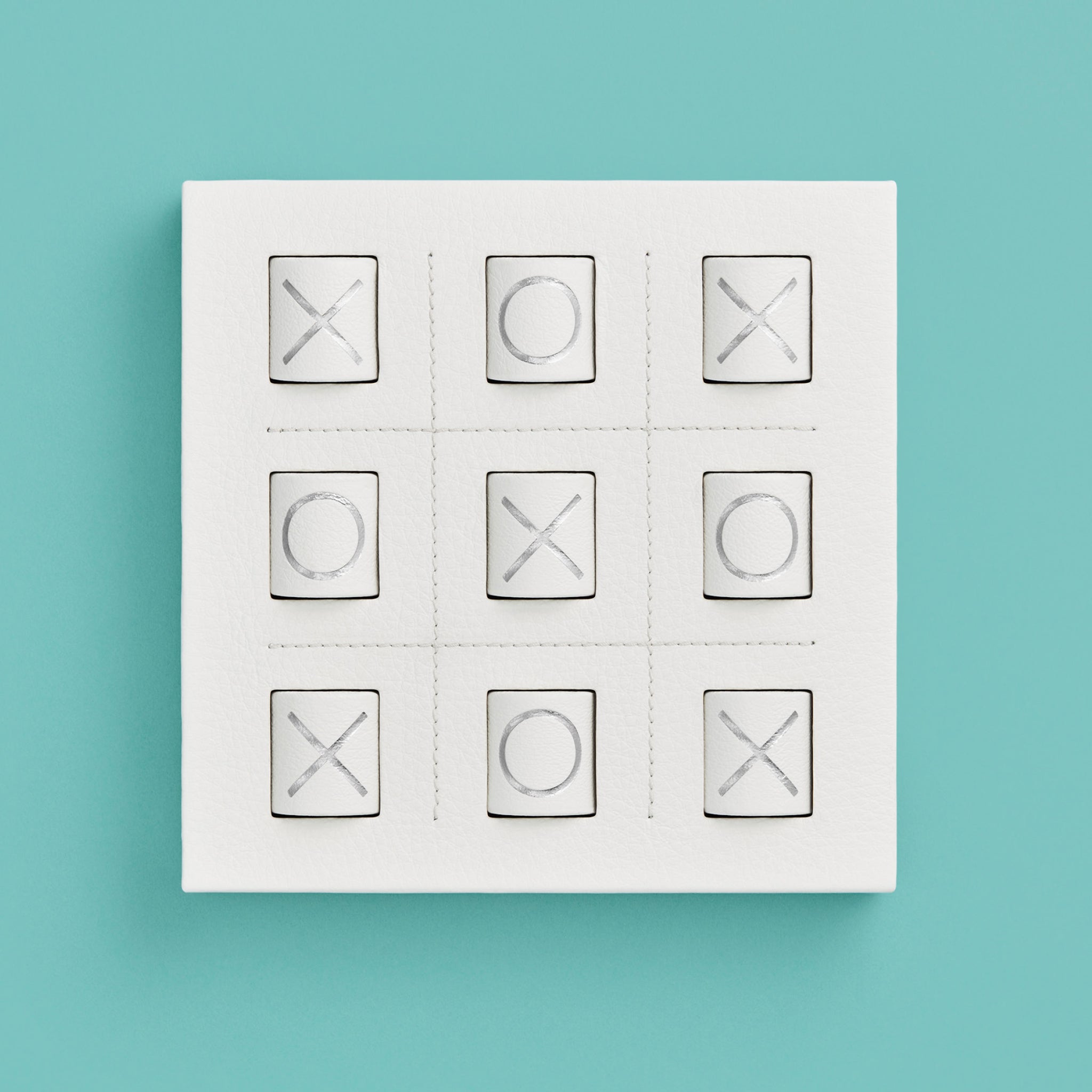 The Jack Tic-Tac-Toe Board by Nesso is one their classic board games reinvented with a luxurious twist. Handcrafted using Italian calfskin leather, this set elevates the game to an entirely new level. Its exquisite design adds a touch of sophistication to any corner of your game room, making it both a fun activity and a decorative accessory.
This game comes in three colors that can easily be paired with light colors or neutral tones. Have your pick between white, orange, blue, or black and complement the cohesive look of the room. Scoot a comfortable chair and play the night away with your favorite friend in your fun gaming space.
Timeless Elegance: The Sebastian Backgammon Set
Organize a game night with the classic and timeless Backgammon Set from Nesso, one of the best games on the market.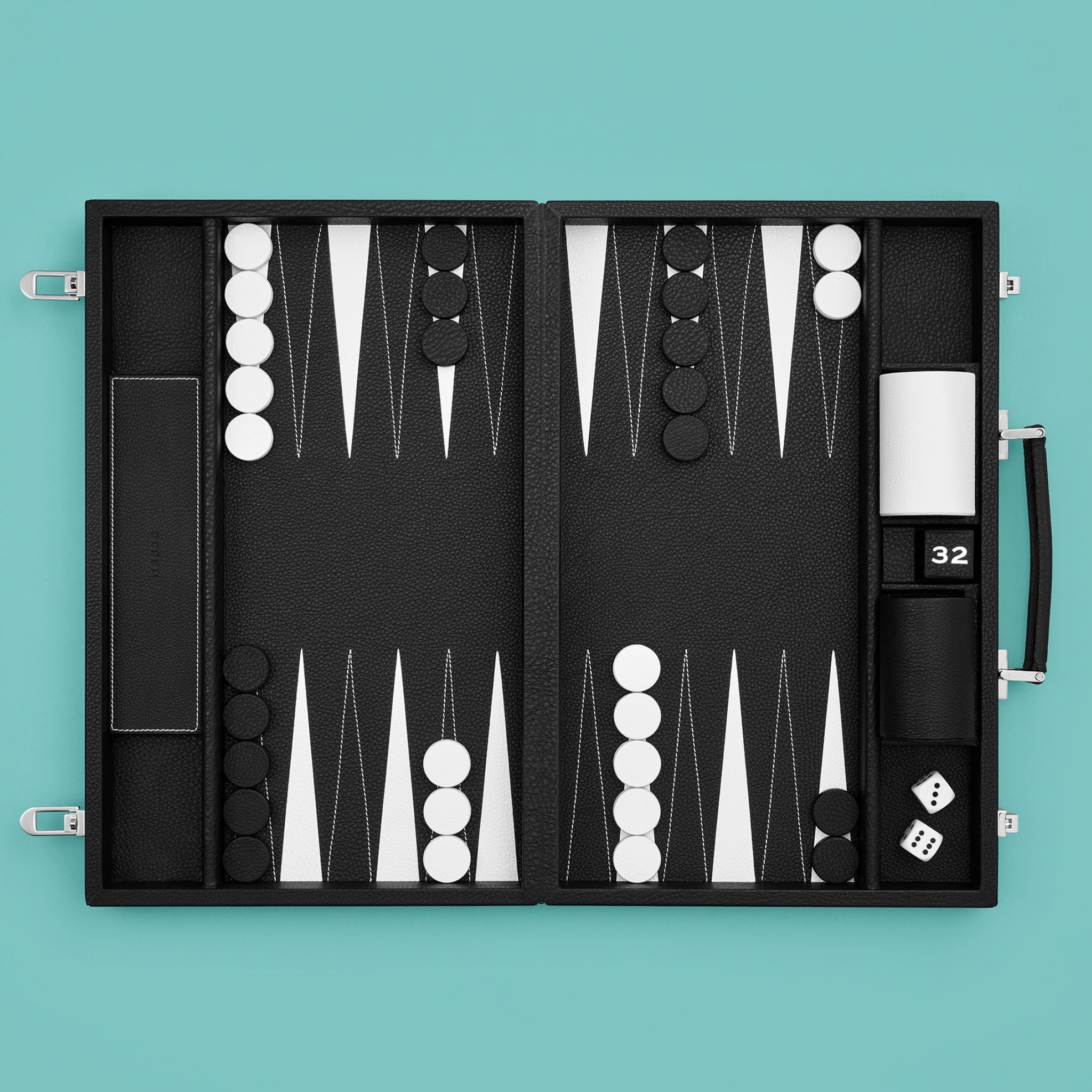 Backgammon enthusiasts will appreciate the Sebastian Backgammon Set by Nesso, which offers a unique energy to small spaces. Available in both small and large sizes, this will quickly become one of your favorite games that combines the elegance of Italian calfskin leather with a practical layout. You can choose the game in neutral tones of brown or black and bring the whole family together for a fun night.
This game also offers a great break from playing video games as it allows you to pull your eyes away from the wall mounted screens and focus on something else. It is also an excellent way to compliment and family room design and bring everyone to the game corner.
The smooth playing surface, premium leather dice cups, and precision counters create an immersive gaming experience that truly stands out. Accentuate your game room design with this luxurious set, displaying it on a dedicated gaming table for an added touch of grandeur. The entire room will instantly look like a nice, modern space designed for leisure and fun.
High Stakes: The Pietro Poker Case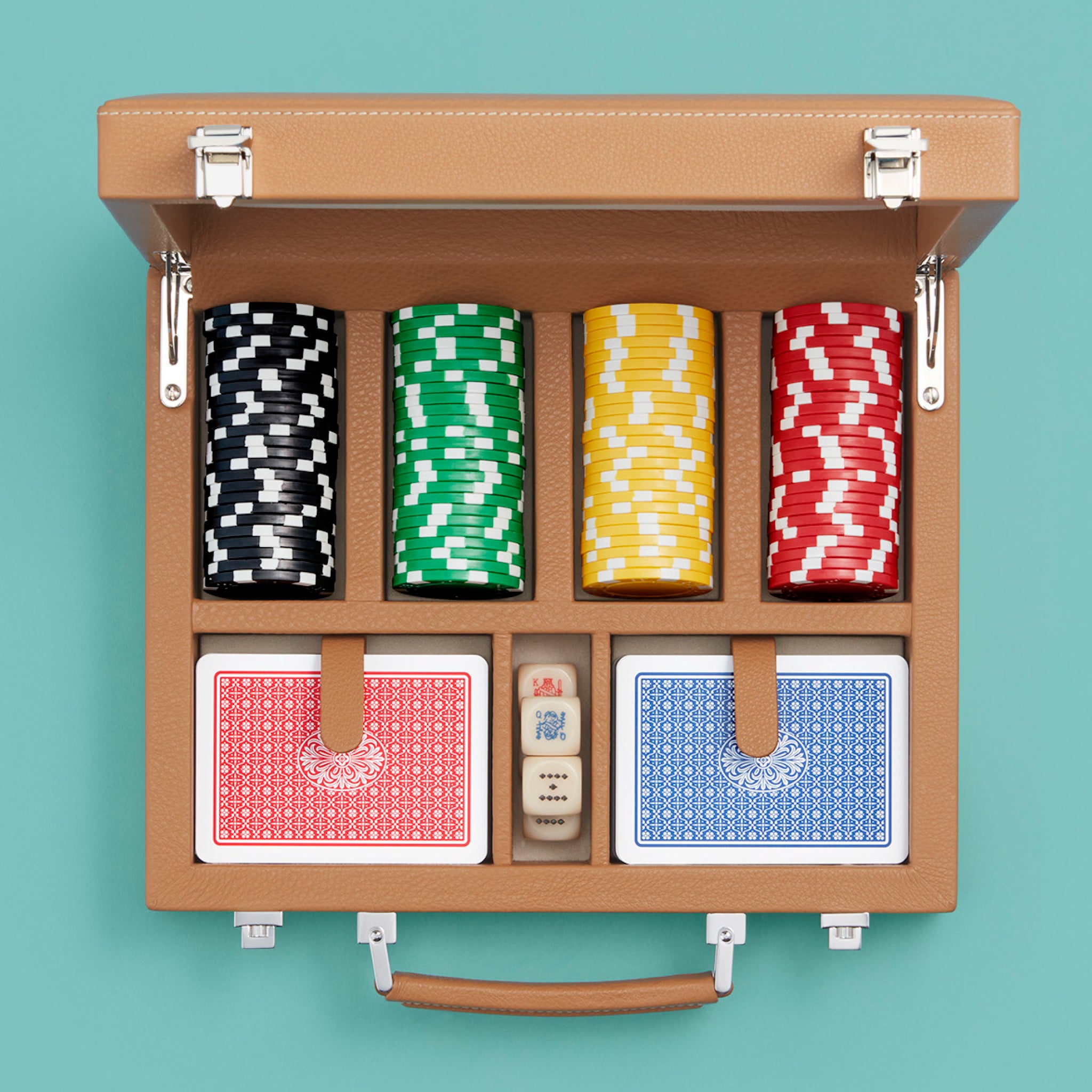 No game night is nearly as fun as a round of poker or two. It brings everyone together to the comfortable seating area for a night of banter and bonding. If poker nights are a regular occurrence in your game room, the Pietro Poker Case from Nesso is a must-have. Grab a table and add some seating options for your companions because this game will keep you busy for hours.
This sleek and compact case features compartments for cards, chips, and accessories, all wrapped in supple Italian calfskin leather. Its exquisite design and attention to detail ensure that your poker nights are not just about the game but also about the immersive experience it provides. Add dimmable mood overhead lighting to promote a positive and fun gaming experience.
Some other accessories that are perfect for your poker game room are framed prints of your favorite people, favorite drinks, and comfortable furniture for prolonged games.
Nesso Brand Board Games Take Game Room Designs to the Next Level!
Designing the perfect game room requires careful consideration of various factors, including the choice of game sets and clever use of the available accessories in the house. Nesso Brand offers an exceptional range of luxury game sets, including the Jack Tic-Tac-Toe Board, Sebastian Backgammon Set (available in small and large), Pietro Poker Case, and James Chessboard and Checker Set.
These meticulously crafted games sets combine elegance and superior craftsmanship using premium Italian calfskin leather. By incorporating Nesso Brand products into your game room, you can create a space that truly reflects your style, while providing an unparalleled gaming experience for you and your guests. So, embrace luxury, elevate your game room, and get ready for endless hours of fun and enjoyment.